You are here

Financial Planning
Financial Planning
plan smarter.
Personalized
plans
We believe a financial plan should address more than just finances. We develop tailored solutions that help you create the life you want to live.
Defined
process
Our team has developed a process that can help you achieve your goals and objectives.
More
freedom
We believe there's freedom in knowing you're on the right track. We aim to give you that freedom through the magic of financial planning.
The 360Blue approach blends your personal input with our sound advice to develop an effective and efficient financial plan.
Get to know each other
First, we meet with you to get a better understanding of your financial picture. We review your finances, but also spend time talking about your hopes, dreams and ambitions. After our initial meeting, we analyze your situation and start to build a plan that fits your priorities and your resources.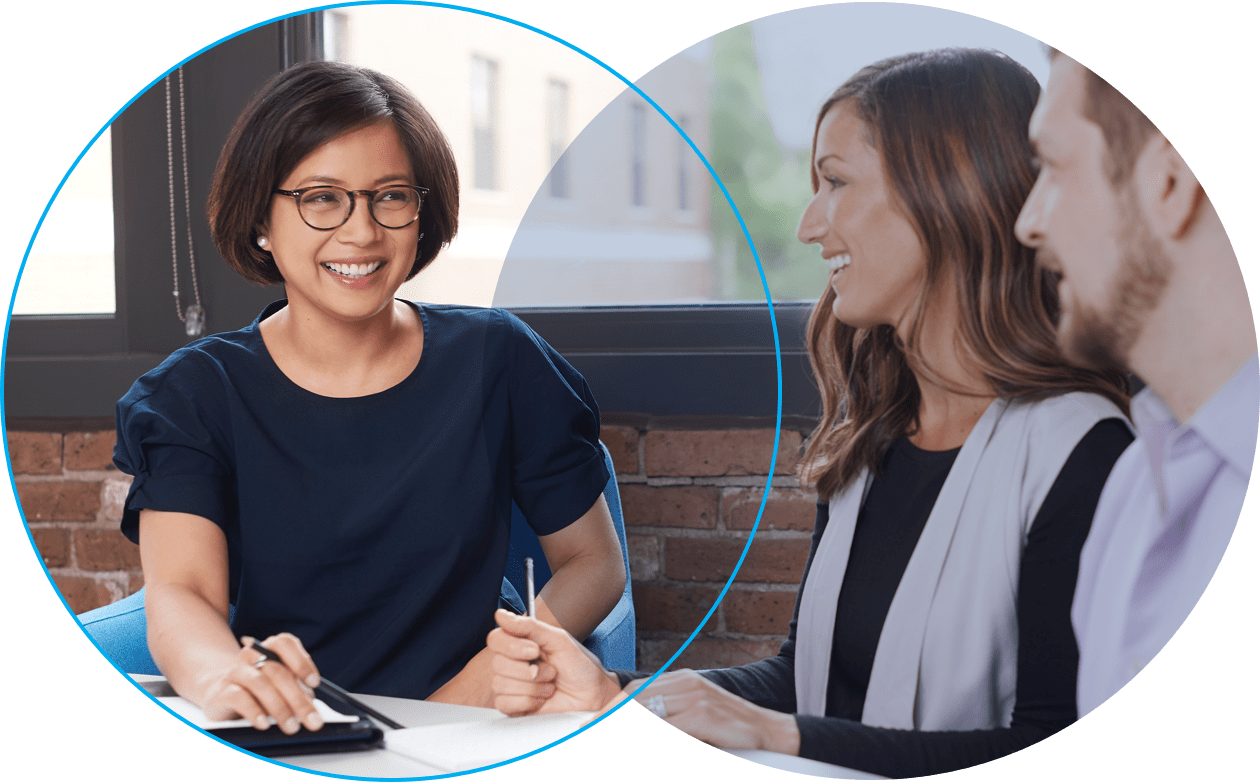 Planning your finances is a life choice. And the most successful plans come when you have an advisor who's as committed as you are to achieving your financial goals.
Iris Sagrado
Managing Partner
Create a personalized financial plan
We present your unique financial plan, giving you recommendations to help you make informed decisions. We share a "hot list" of actions you can take immediately. And we talk about different scenarios and life changes that may impact your cash flow and net worth. For example:
If you want to get married…
We'll talk about what happens when you merge your finances.
If you want to increase your monthly spending…
We'll explain the impact on your long-term wealth.
If you're looking to buy a house…
We'll help you plan for a down payment.
If you're planning for retirement…
We'll create a strategy to help make your money last.
In short, we'll think about contingencies with you and build them into your plan as we start to implement and monitor our recommendations.
Choose a pricing plan
We offer a range of planning options based on each client's financial picture. We pride ourselves on transparent needs-based pricing for our services.
QUICKSTART
A financial plan that serves as a basis to making smart financial decisions.
BEST FOR:
Those who want to grow their wealth, secure assets and plan for the future.
MORE
A more complete financial roadmap based on your personal goals.
BEST FOR:
Those who want to consider cash flow and spending strategies, college savings, retirement planning, tax planning and more.
EVEN MORE
An even more advanced financial plan for those with established wealth.
BEST FOR:
Those with more complex financial situations who might require advanced solutions.
A LA CARTE
$750
one-time fee
BEST FOR:
Those with a specific financial issue or questions about basic financial planning.
All Plans (except A La Carte) include:
Personal financial website
A digital experience supported by our human insight and interpretation
Financial blueprint
A simple overview of your financial picture and the strategies to meet your goals
Financial education pieces
Ongoing education pieces posted on our client portal
256-bit encrypted electronic vault
For storage of important financial documents
Professional recommendations
Referrals for CPAs and estate planning attorneys, if needed
To-do list
Tasks based on your financial plan
Also interested in Investment Strategies? Ask about reduced fees for Financial Planning when you purchase both services.
Frequently Asked Questions
Why should I consider comprehensive financial planning?
In our experience, clients who have a financial plan notice a meaningful difference in their lives. Financial planning can give you clear purpose and direction. And having a planning relationship with an advisor may motivate you to better organize your finances and give you the confidence to make more informed life decisions.
How much effort does this take on my part?
The planning process definitely takes commitment on both our parts. We plan together with you as a team to help you reach your personal financial goals. The process entails multiple steps including goal setting, information gathering, strategy sessions, action plans and future update meetings.
How much does financial planning cost?
We take a customized, needs-based approach to your plan. The cost is based on the complexity of the planning needed to address your specific financial circumstances. Here is an overview of our financial planning packages.
Which financial planning package is the best fit for me?
It depends on your particular financial planning needs. A typical plan may include such areas as a monthly spending plan, debt management, college funding, retirement savings, risk management and estate planning. The easiest way to figure out which package you need is to speak with one of our advisors. We offer a complimentary Q & A meeting to help you learn more about financial planning.
What is the initial Q & A meeting?
This meeting is purely exploratory. It's a relaxed, open conversation, designed to explain the planning process and answer any preliminary questions you may have. It's also a no-cost, no-obligation way to determine if you need a plan and if we're a good fit for each other.
Can I see a sample of a comprehensive plan or an 'a la carte' project?
Yes. You can request a sample anytime by sending an email to Iris@threesixtyblue.com.
Let's talk about your financial future
Reach out and let's discuss which level of financial planning is best for you.
Contact Us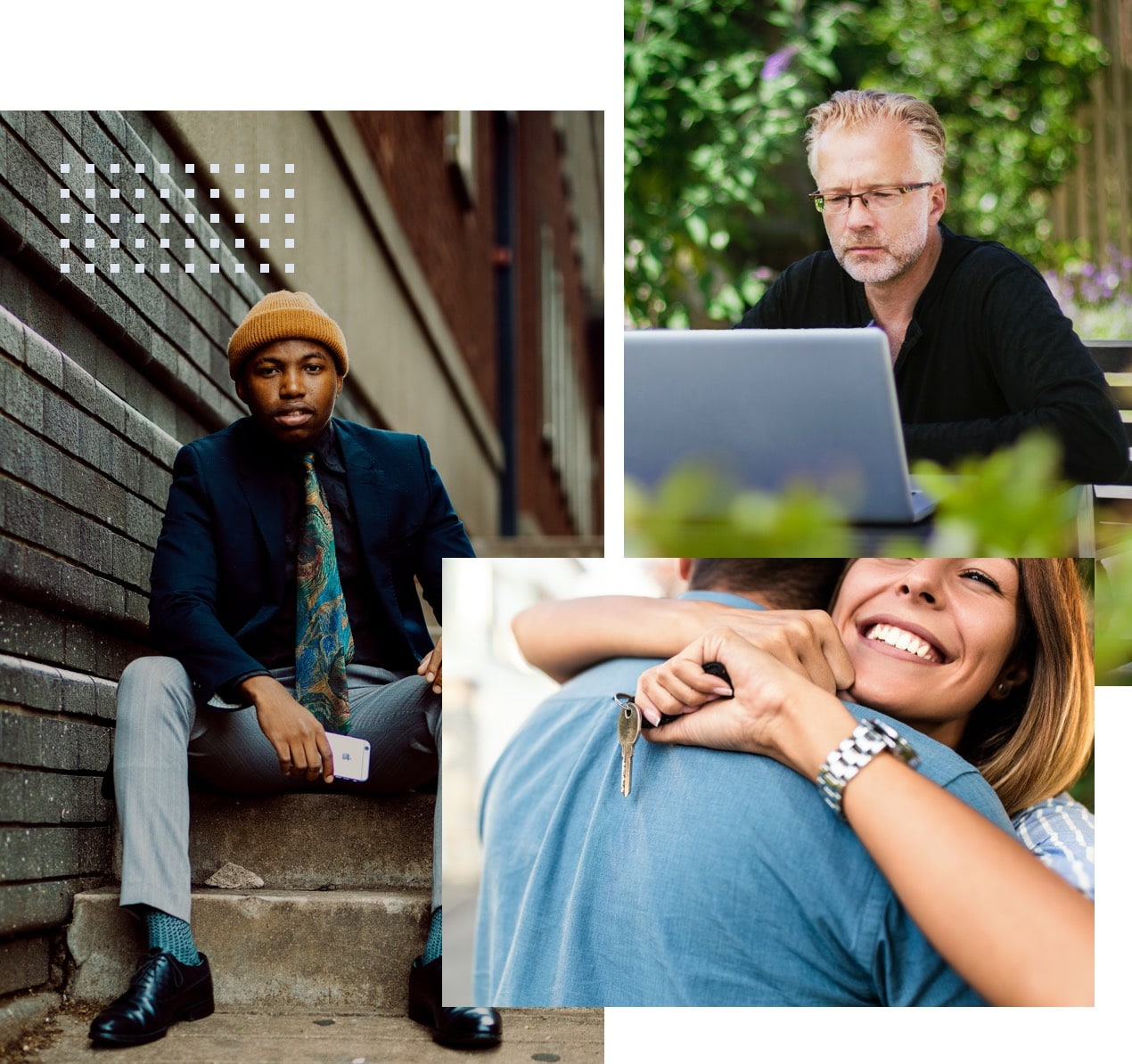 Let's talk about your financial future
Reach out and let's discuss which level of financial planning is best for you.
Contact Us